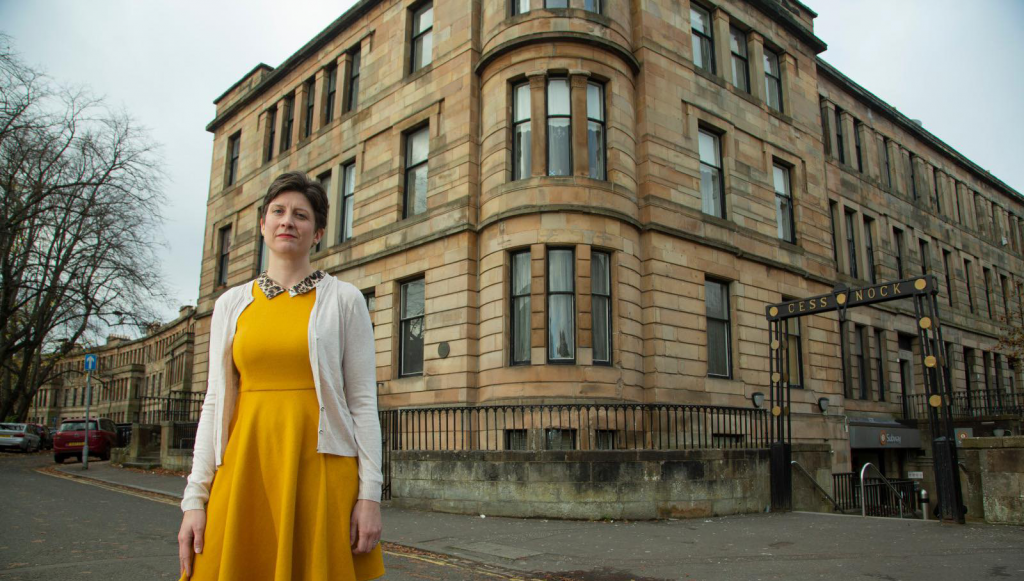 REPORT SHOWS 4 IN 10 OLDER PEOPLE ARE NOT MANAGING THEIR MONEY ONLINE
Alison Thewliss, Member of Parliament for Glasgow Central, has called on an urgent reconsideration of the closure of Bank of Scotland on Albert Drive following new findings on online banking.
Age UK's new report 'You can't bank on it anymore', which looks at the effect of rising online banking on older people, has found that 4 in 10 older people with a bank account in Britain are not managing their money online and could be at high risk of financial exclusion.
The polling also found that three-quarters (75 per cent) of over-65s with a bank account – equivalent to 7.86 million people – wish to undertake at least one banking task in person at a bank branch, building society or Post Office.
Nearly a third of older people with a bank account (31 per cent) – equivalent to 3.25 million people – have also been found to feel uncomfortable with online banking.
With these new findings, Alison Thewliss MP has called on an urgent review ahead of the proposed closure of Bank of Scotland's Albert Drive branch.
The Albert Drive branch is set to close on the 27th July.
Commenting, Alison Thewliss MP said:
"These new findings by Age UK show the impact the closure of the Bank of Scotland branch on Albert Drive will have on older people in Pollokshields.
"In-person banking continues to be important to many of my constituents, and the removal of access to cash in their local area remains extremely unfair.
"While online banking becomes a key part of society, we must not forget those unable to participate. Those who wish to attend their local branch should have the option – instead of being completely left in limbo.
"I ask that Bank of Scotland reconsider the decision to close the Albert Drive branch to ensure that my constituents continue to have access to the full range of banking services in their own neighbourhood."